R&W Welcomes 3rd Generation Management Transition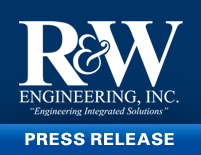 After 33 years of successful relationship building and growth, R&W is pleased to announce its transition into the third generation of management. R&W Engineering, Inc. was founded in 1978 in Portland, Oregon by Harry C. Reeder, P.E. and Mark C. Wirfs, P.E., who has served as President since 1994.
R&W extends its gratitude to Mark Wirfs, who will continue to be a vital part of R&W Engineering, Inc. as he moves into the role of Chairman of the Board.
Gregg Scholz, P.E., who has served as Vice President for the past 17 years will become President and Ed Carlisle, P.E. and Troy Collison will move into the roles of Vice President.