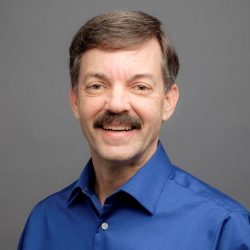 Gregg H. Scholz,
P.E.
President, Senior Electrical Engineer
Contact: gscholz@rweng.com
Gregg has over 30 years of experience in the design of electrical and automation systems for commercial, municipal and industrial projects such as manufacturing facilities, wastewater and water infrastructure, office complexes, multi-resident facilities and residential community developments. His experience includes energy efficient lighting, fire alarm and security system design, telephone system selection and design, power distribution, and programmable controller system design and programming. In his spare time he enjoys working around the farm with his wife, bicycling, running, and hiking.
Education
Bachelor of Science, Electrical Engineering, Oregon State University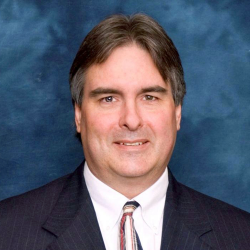 Edward A. Carlisle,
P.E., LEED® AP
Vice President, Senior Mechanical Engineer
Contact: ecarlisle@rweng.com
Ed has over 25 years of extensive experience in project management and design of diverse mechanical systems for HVAC, plumbing and process piping. His experience includes energy audits, life cycle cost analysis, LEED energy modeling and commissioning, and he is proficient in the various mechanical, plumbing and energy codes. He has managed many projects and designed many systems for educational, municipal, commercial, residential and industrial facilities. His career began as a designer and progressed to a Senior Level Engineer after obtaining a registered professional engineering license as well as a BS in management. Ed is now Vice President of R&W and has led the formal move into sustainable design. He is a LEED Accredited professional who has been involved in several LEED (USGBC) projects.
Education
Master of Arts, Strategic Leadership, Life Pacific College
Bachelor of Science, Business Management, Linfield College
Associate of Applied Science, Mechanical Engineering Technology, Portland Community College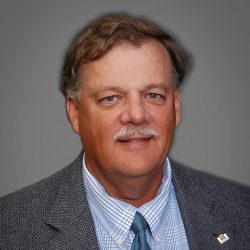 Mark C. Wirfs,
P.E.
Founder, Senior Electrical Engineer
Contact: mwirfs@rweng.com
Mark has over 40 years of extensive experience in design and construction supervision services for power, indoor and outdoor lighting, and control systems including medium voltage systems for industrial, commercial and governmental facilities. His design experience includes specialized systems using standby generators and/or uninterruptible power supply systems for critical loads, energy efficient lighting systems, fire alarm systems and design of programmable controller based logic systems for industrial process controls, including development and installation of software.
Education
Bachelors of Science, 1971, Electrical Engineering, Oregon State University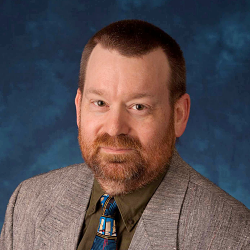 Jeff began his career with R&W Engineering in 1992. He has been involved in the design of a variety of projects providing engineering services for street lighting, interior lighting, control systems, airport lighting and power design services. It is these skills that enable him to work extremely well in the field during construction to provide valuable construction administration services to the owner. Jeff is very adept at working as a team player and has outstanding communication skills.
Education
Bachelor of Science, Electrical Engineering, University of Portland Associate of Applied Science, Electronic Engineering Technology, Portland Community College