Low Hanging Fruit Energy Upgrades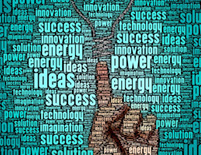 Would you rather walk 1 mile to get $100 or 100 miles to get $1? Except for an extreme walker, this question is a no-brainer. Just as water flows downhill and as nature abhors a vacuum, we all naturally take the option with the biggest reward and least amount of effort. This same analogy applies to a building owner or tenant who is interested in making upgrades and investments in their building to save energy. We all want the biggest bang for our buck. Since R&W's founding, we have been helping building owners analyze building upgrades. In that time we have seen the following four consistently rise to the top.
Retro-commissioning: Just like us, building systems get old over time and stop working correctly. Retro-commissioning is like a complete physical for a building's energy using systems to see what has failed or is limping along. It is amazing how often we find things such as exterior lighting on during the day, a broken damper linkage, a leaking coil or pipe in a basement, ventilation dampers held open with a 2×4, closet lighting on 24/7, a desk moved in front of a return air grille or programmable thermostats keeping full heating on at night. Often these problems can be corrected relatively inexpensively with huge energy savings.
Lighting: LED is steadily making advances. Many of our clients have been getting great payback by replacing inefficient high pressure sodium, incandescent or metal halide exterior lighting with LED lighting which uses a fraction of the energy. We are also seeing more customers replacing interior lighting with LED fixtures as the cost continues to drop. LED does not need replacement as often which saves on O&M costs. Low-wattage T5 or T8 fluorescent fixtures are great to replace old T12 or metal halide interior fixtures.
Control Upgrades: Many building owners are getting good payback from replacing their old leaky, pneumatic HVAC control systems with modern, digital, web-accessible controls. Energy saving features can easily be added such as installing CO2 sensors to turn down ventilation dampers, automatic indoor temperature adjustment based on outside temperature, intelligent morning warm-up that learns your patterns and occupancy sensors to activate things on only when people are present. A side benefit is that maintenance staff can be alerted to problems via their smart phones on a cold winter night and often address the situation without leaving home. Controls for building security, lighting and HVAC can all be integrated to work together. Increased range on wireless technology helps bring down the replacement costs as well.
Easy Building Shell Upgrades: No offense to the triple layer window salesmen going door to door but window replacement generally has a long payback time. Much more effective on one's wallet is installing interior adjustable blinds and exterior shading devices that block the sun in summer but not in winter. Adding additional insulation to a poorly insulated attic space or a floor over an unconditioned crawlspace has a great return on investment, provided the existing structure doesn't need to be opened up.
The great news is with all the incentive money available from the state and utilities, now more than ever is a great time to make improvements to your building. The incentives available make the payback on qualifying energy upgrades even faster and encourage people to make these wise investments. Let us use our experience to help you save money, save energy and improve your building.