Owner Profile: Greg Robertson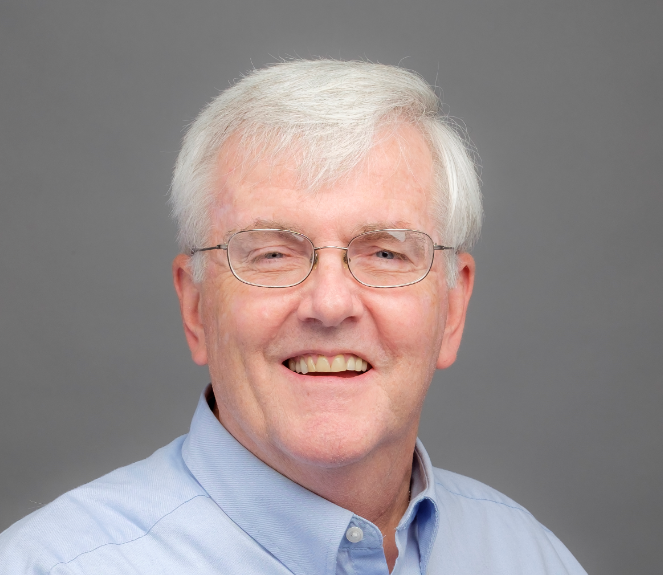 Author: Janel Brubaker
The culture, atmosphere, and values of a company are exemplified and upheld by its leadership. Because of this, owners, managers, and other leading personnel set the tone of a workplace through their actions, attitudes, and personal commitments to the rest of the staff, as well as to the company as a whole. R&W is lucky to have so many incredible leaders and one of them is Greg Robertson.
Mr. Robertson began his career in the engineering industry in 1979. He started as a drafter for an electrical manufacturing company. But after a time, he decided he needed something more. So, he joined a newly formed local consulting engineering firm. When asked what he liked most about engineering, he said, "I liked that I could work independently on projects, and that I could see a project all the way through to its final construction."
In 1998, Mr. Robertson left a large national company which offered commercial, mechanical, and electrical engineering services because it was going out of business. He and several others approached R&W and offered to expand their company's engineering services to include commercial engineering. Because R&W hadn't yet branched out to that market, the whole group joined the R&W family. Fun fact: another member of this group moving over was Ed Carlisle, R&W's current Vice President! Mr. Robertson said the transition into R&W was incredibly smooth. "We were coming from a typical big business, impersonal company into a more community, family focused company," he said. "It was a nice change."
After the transition into R&W, Mr. Robertson continued expanding his skills. Because of this, he progressed from being a junior designer to becoming a senior designer and project manager working primarily on cell sites. He spent years managing projects and building client lists. And as a result, after several years, he was asked by Mark Wirfs, one of the founders of R&W, if he would become a partner. Mr. Robertson's devotion to both the clients and the company proved his reliability, trustworthiness, and commitment. These are only a few of the qualities that make him an exceptional leader in our company.
Mr. Robertson has worked on various types of projects, but cell sites are his favorite. "I love the trips," he said, "There are so many diverse locations for cell sites. We build them on mountain tops and I get to look out for miles at the different landscapes. It's beautiful." Because of this, Mr. Robertson has travelled to many places for work on such projects. Some have been in National Parks. One project was done at Crater Lake National Park. He said of the experience, "I felt guilty that I was being paid to go there!" And his favorite project locations have been on the coast, at Timberline Lodge, and other mountain ranges.
In his downtime, Mr. Robertson loves spending time with his family. He has four children and 21 grandchildren. All of them live close by, so every summer, he and his wife take their grandchildren camping in groups of two. A favorite camping site of theirs is at the coast near Nehalem Bay. There, they ride bikes, have a campfire, and make s'mores. Mr. Robertson also enjoys taking photographs of wildflowers and waterfalls with his wife. "It's another way to enjoy the outdoors," he said.
R&W appreciates all that Mr. Robertson has done for us. We're lucky to have him on our team!